Furniture Store Memphis Tennessee Value City Furniture
Value City Furniture Stores have been around for longer than you think! For over 60 years we've been furnishing Memphis, Tennessee homes and have grown to over 128 stores spanning 19 states. Value City Furniture Stores Memphis, Tennessee are family-owned and operated and trusted as the industry leader in the design, manufacturing, and sales of premium quality furniture for the living room, dining room, bedroom, and more. Every family in Memphis deserves premium quality furniture for their homes and they shouldn't have to fork over an entire paycheck to have the home of their dreams. Value City Furniture Memphis, Tennessee understands this all too well.

Our life-long commitment has been to offer factory-direct savings on a huge assortment of in-stock merchandise at the guaranteed best prices while providing superior quality customer service. Our customers know we are dedicated to serving them better, saving them money, and delivering on our promise to provide them the best purchasing experience a Memphis furniture store could offer.

Value City Furniture stores near Memphis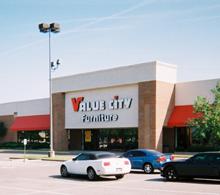 6393 Winchester Road
Memphis, TN 38115
Phone: (901) 362-3200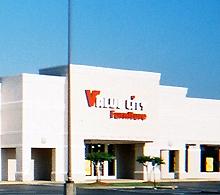 8044 Giacosa Place
Memphis, TN 38133
Phone: (901) 381-1660